more links below photo

The "God Makers". Making men into God's?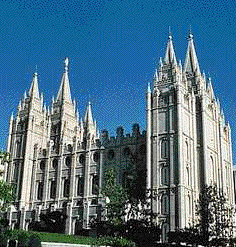 The Temple in Salt Lake City, Utah, is headquarters for the Mormons. The building was completed in 1893 and is used for various religious ceremonies. Nearby stand a museum, assembly hall, visitors' center, and the famous Tabernacle.

-- Courtesy of the Utah Travel Council

Bible search
click here to find a Bible verse. (open in New Window to retain this web page)





LDS Temple
ceremony was designed after the Masonic initiation.



Mormon murders go to:





BLOG
You can join a blog discussion here.